Complex cleaning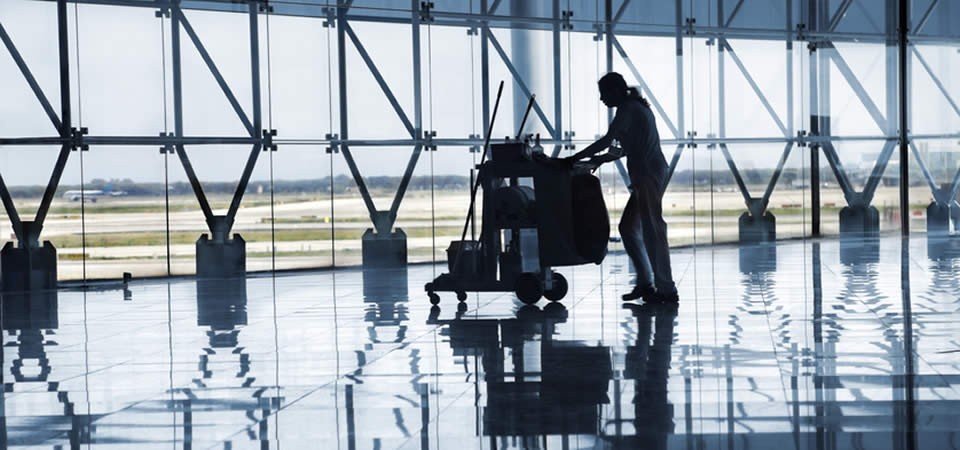 Complex services - a set of cleaning services, Cleaning of marble floors in the complex produced daily service personnel permanently attached to the object. It is performed under a contract for a comprehensive service.
An essential advantage of the agreement to a comprehensive service is that it can provide for the daily maintenance of cleanliness (daily cleaning), general cleaning, carpet cleaning, dry cleaning upholstered furniture, washing windows and the full range of cleaning services without the involvement of a third party contractor.
Given the amount of technology used and the skills of their use in the care of the surfaces of modern building materials and elements of interior systems service requires different profiles units specialized on specific technological operations, their precise interaction at work cleaning facilities.
The cost of the contract for complex services is determined by calculation of the annual budget for the maintenance of the premises and depends on the size of premises, staff service cleaning mode, the attendance of the common areas, the number of necessary equipment, hardware, cleaning products and supplies.
The daily maintenance of cleanliness is produced by members of the cleaning, maintenance of cleanliness which is managed through an integrated maintenance manager of the company Clean Pak in close cooperation with the administration of the object.
According to the contract for comprehensive service of Your premises, cleaning service uses all the technical feasibility of the Company's infrastructure "Clean Pak":
providing with special clothes;

Providing with professional detergents;

supplying with hygienic materials for the common areas.

​
​The budget of the contract is determined after the obligatory departure of the manager on the object and coordination of the annual plan of work with the customer.